CCA will be closed beginning March 16, 2020. All CCA activities during this time will be postponed.
« View all staff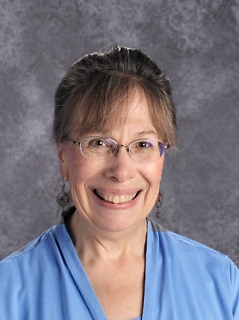 Gail Brubaker
2nd Grade
gbrubaker@carlislechristian.org
Gail lives outside of Dillsburg with her husband, Bob. Together they have three children and eight grandchildren. She began her teaching career in 1978 as a  teacher at a mission in Zambia, Africa. During the three years there, she taught Zambian girls English and Gym. Then when her first child was born, she switched to teaching missionary children in a one room school in her house. Upon returning to America, Mrs. Brubaker took time to raise her three children until the youngest was in Kindergarten when she began to substitute teach in Northern York School district. The rest of her career was spent teaching a year in 5th, a half year in 4th, and then settled into third grade for the next 17 years.  After a short, but fun, early retirement of ten years, God called her to Carlisle Christian Academy. She has been teaching at CCA since the Fall of 2016. Her hobbies include sewing, reading, and raising bees. Mrs. Brubaker especially loves seeing children find out that with the right amount and type of effort, they can learn anything!