CCA Chatter
CCA News | September 4, 2020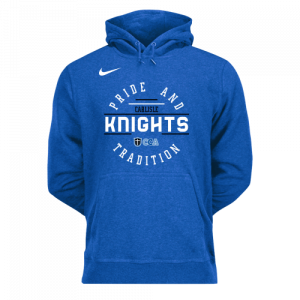 The 2020-21 School Year is off and running!  We have so many great things to look forward to!
SPIRIT WEAR
We are kicking off our CCA Spirit wear sale today.
Items may be ordered online today (9/4/20) through Monday (9/21/20).
Spirit wear may be ordered online at: https://fancloth.shop/2EHTE.  We will only be taking orders online, there will not be any paper orders this year.
CCA Spirit wear may be worn every Friday.  You may wear either a tshirt or sweatshirt (no tank tops or sweatpants) with your usual uniform pants or shorts.
FALL SCHOOL PICTURES
Fall school pictures are September 15, 2020 for both campuses.
Order forms will be sent home today or you can order online at:  https://my.lifetouch.com/mylifetouch/#/.  CCA picture ID: EVTV833GK.
Please wear your uniforms!!!
PTA NEWS
PTA is planning 2 events in the very near future:
 Breakfast Blessings for CCA Staff, September 15, 2020.  PTA plans special monthly breadfasts for our staff (at both campuses).  If you are able to help with any of the breakfasts, please sign up here: https://www.signupgenius.com/go/4090c48aea82ca0fa7-ccastaff4
 PTA is planning an all school pizza lunch (both campuses) on Friday, September 18, 2020.  No order forms or payment necessary, this is the make up lunch from the Spring.
No School Monday September 7, 2020.  HAPPY LABOR DAY!
Recent Posts
CCA Chatter
The 2020-21 School Year is off and running!  We have so many great things to look forward to! SPIRIT WEAR We are kicking off our CCA Spirit wear sale today. Items may be ordered online today (9/4/20) through Monday (9/21/20). Spirit wear may be ordered online at: https://fancloth.shop/2EHTE.  We will only be taking orders […]
Read more »
Virtual PTA Meeting
The 2020-21 School Year is off and running!  We have so many great things to look forward to! SPIRIT WEAR We are kicking off our CCA Spirit wear sale today. Items may be ordered online today (9/4/20) through Monday (9/21/20). Spirit wear may be ordered online at: https://fancloth.shop/2EHTE.  We will only be taking orders […]
Read more »
CCA Chatter
The 2020-21 School Year is off and running!  We have so many great things to look forward to! SPIRIT WEAR We are kicking off our CCA Spirit wear sale today. Items may be ordered online today (9/4/20) through Monday (9/21/20). Spirit wear may be ordered online at: https://fancloth.shop/2EHTE.  We will only be taking orders […]
Read more »