Do You Want to Turn Your Pennsylvania State Income Taxes into a Donation to Carlisle Christian Academy?
Through the Educational Improvement Tax Credit Program, Businesses AND Individuals can use their state income taxes and redirect them to Carlisle Christian Academy.
When individuals and business turn their taxes into scholarships, they provide families with need-based student scholarships and CCA with additional resources to expand student programs, retain quality teachers, and enhance campus facilities.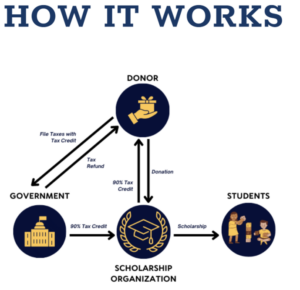 Learn More
Contact our Tax Credit Specialist at advancement@carlislechristian.org.
Turn Your State Income Taxes Into a Donation to Support CCA!
Other Ways to Donate or Get Involved
Click on the links below to learn about these great opportunities to support CCA!