CCA Chatter
CCA News | April 22, 2021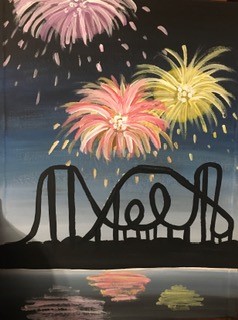 PTA
CRAFTERNOON – April 24, 2021 – 2-5pm – CCA
Join us for a FREE afternoon of crafting!
Projects for all ages!!!
Wooden train and other wooden objects to paint for younger children.
Paint tutorial available – 2 sessions are being offered:  2:00 and 3:30
* Please use the SignUpGenius to sign up for a paint tutorial slot. (There's no need to sign up for the wooden projects.)
https://www.signupgenius.com/go/4090C48AEA82CA0FA7-crafternoon
* This will be an outdoor event. Please respect social distancing and wear a mask.
CHECK YOUR EMAIL FOR INFORMATION FROM THE PTA ABOUT TEACHER AND STAFF APPRECIATION WEEK!!!
Send your BoxTops into school or check out this "How To" to scan them yourself! BoxTops New App, Scan for your School
You can also send in tops from Coca Cola Products to be entered into the Coke Rewards Program. The tops equal cash for CCA!
Let's continue working together for a healthy, successful school year!
Recent Posts
CCA Chatter
PTA CRAFTERNOON – April 24, 2021 – 2-5pm – CCA Join us for a FREE afternoon of crafting! Projects for all ages!!! Wooden train and other wooden objects to paint […]
Read more »
CCA Chatter
PTA CRAFTERNOON – April 24, 2021 – 2-5pm – CCA Join us for a FREE afternoon of crafting! Projects for all ages!!! Wooden train and other wooden objects to paint […]
Read more »
CCA Chatter
PTA CRAFTERNOON – April 24, 2021 – 2-5pm – CCA Join us for a FREE afternoon of crafting! Projects for all ages!!! Wooden train and other wooden objects to paint […]
Read more »