CCA Chatter
CCA News | November 19, 2021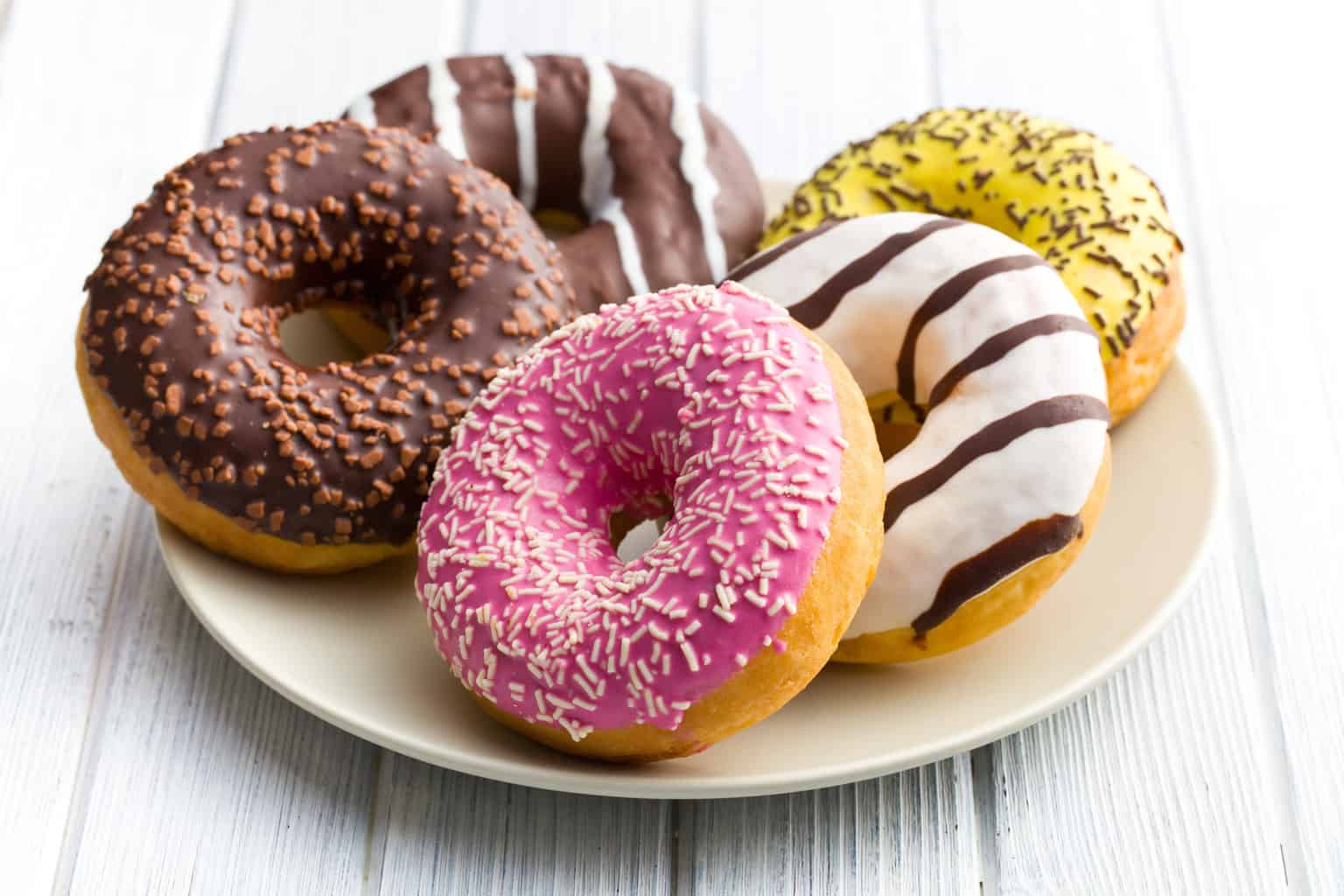 "DONUT GIVE UP ON MONDAYS": Help support the CCA class of 2023!!
The Senior Class is raising funds for their Senior Trip.
How:  $1.00 Donuts
When: Monday, November 22, 2021 during lunch
Who: Grades 6-12
SCHOOL WIDE FOOD DRIVE
There will be a contest – elementary vs. secondary! If Elementary students have the most food goods collected by 11/23, they will win a dress down day! If Secondary students have the most food goods collected, they will win a pizza party!
The items collected will be distributed during Project Share's November & December Distribution Days
Items with Expiration, Best by or Sell by dates before 11/17/2021 will not be accepted.
Items needed for the food drive:

Stuffing Mix
Canned Mixed Fruit (light syrup)
Canned Peaches (light syrup)
Canned Pineapple (light syrup)
Canned Corn
100% Fruit Juice
Spices: Pumpkin, All-spice, etc.
Service Opportunities with Project Share:
 If you are interested in signing up to participate in various service opportunities with Project Share this month, you may sign up through our School's personal link: http://vhub.at/CarlisleChristianAcademy.

Please keep in mind that each person volunteering will need to create an account & click "CCA-Carlisle Christian Academy" to sign up.
If you have any issues or questions regarding the link, please reach out to Mrs. Shaver at dshaver@carlislechristian.org.
HEALTH AND WELLNESS
Please take a few minutes to review the CCA COVID Health and safety Plan (carlislechristian.org)
Let's all work together for a happy, healthy, successful school year!
PTA
The PTA organizes special lunches for our students, as well as monthly breakfasts for our teachers and staff. We need your help to make sure they are a success!
Special lunch signup:
Opportunities include: picking up and delivering pizza to CCA and/or serving lunch to students
https://www.signupgenius.com/go/4090C48AEA82CA0FA7-special1
Staff Breakfast signup:
Provide a light breakfast for teachers and staff
https://www.signupgenius.com/go/4090c48aea82ca0fa7-ccastaff5
 Any questions can be directed to pta@carlislechristian.org.
BOXTOPS/COKE TABS
Send your BoxTops into school or check out this "How To" to scan them yourself!
BoxTops New App, Scan for your School
You can also send in tops from Coca Cola Products to be entered into the Coke Rewards Program. The tops equal cash for CCA!
Recent Posts
CCA Chatter
"DONUT GIVE UP ON MONDAYS": Help support the CCA class of 2023!! The Senior Class is raising funds for their Senior Trip. How:  $1.00 Donuts When: Monday, November 22, 2021 during lunch Who: Grades 6-12 SCHOOL WIDE FOOD DRIVE There will be a contest – elementary vs. secondary! If Elementary students have the […]
Read more »
CCA Chatter
"DONUT GIVE UP ON MONDAYS": Help support the CCA class of 2023!! The Senior Class is raising funds for their Senior Trip. How:  $1.00 Donuts When: Monday, November 22, 2021 during lunch Who: Grades 6-12 SCHOOL WIDE FOOD DRIVE There will be a contest – elementary vs. secondary! If Elementary students have the […]
Read more »
CCA Chatter
"DONUT GIVE UP ON MONDAYS": Help support the CCA class of 2023!! The Senior Class is raising funds for their Senior Trip. How:  $1.00 Donuts When: Monday, November 22, 2021 during lunch Who: Grades 6-12 SCHOOL WIDE FOOD DRIVE There will be a contest – elementary vs. secondary! If Elementary students have the […]
Read more »