CCA Chatter
CCA News | December 10, 2021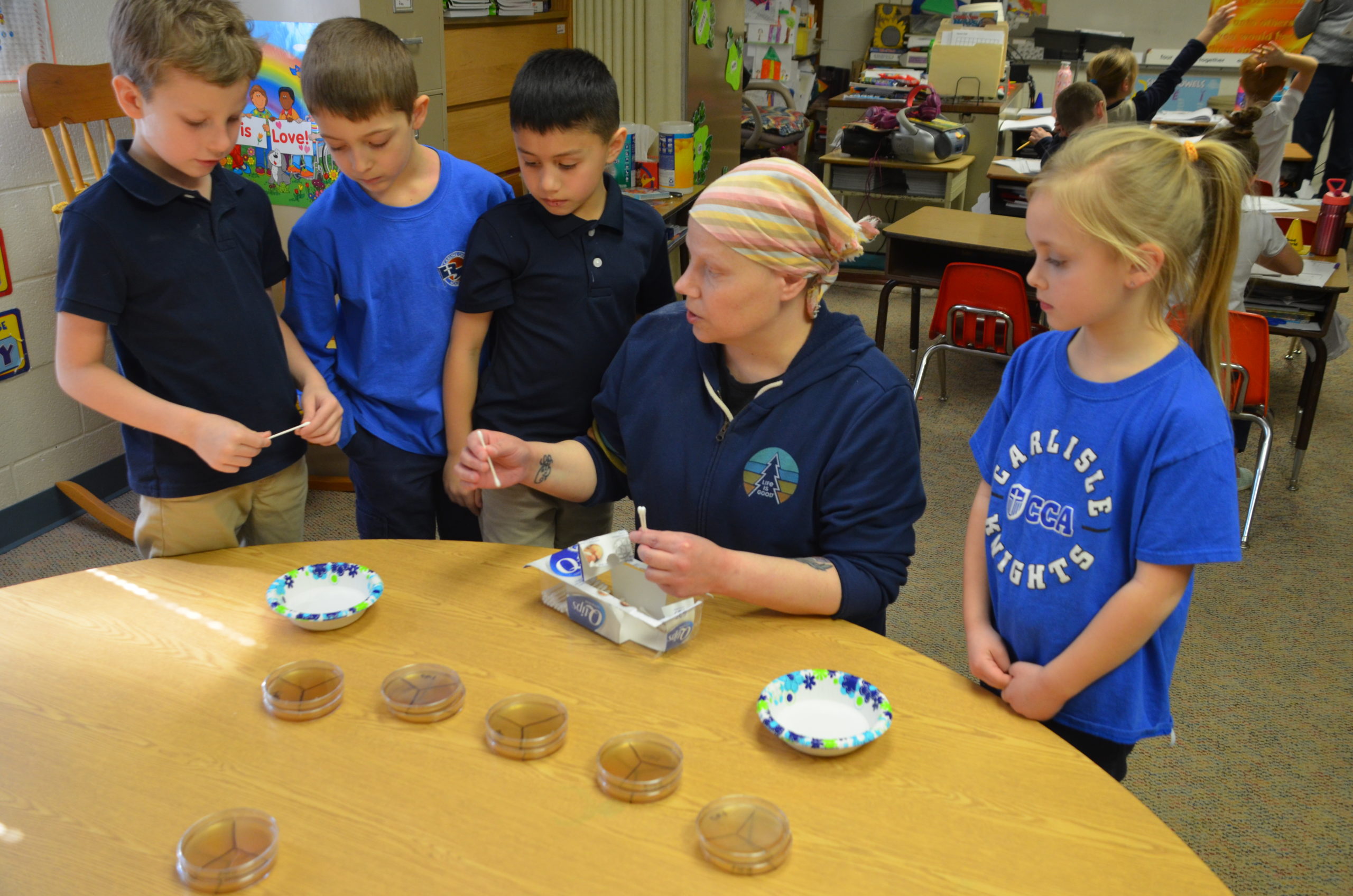 DRESS DOWN FOR A DOLLAR
On Thursday, December 16, 2021, CCA will have a dollar dress down day.  Students may dress down (non-ripped jeans, t-shirt, sweatshirt) for a $1 donation to the Dr. Robin Craig -Carriaga Scholarship Fund.  You can read about the Dr. Robin Scholarship Fund here :Dr. Robin Scholarship Fund
2021 SATISFACTION SURVEY
CCA families received an email from Carlisle Christian Academy/ Grace Works Ministries with Mr. Koser's email as the return address.  This email will have a link and instructions for our 2021 Satisfaction Survey.  Your input and feedback through participation in the survey will help us greatly as we construct a Continuous School Improvement Plan in conjunction with our efforts to renew our accreditation status with ACSI and MSA this spring.
CCA BASKETBALL
For the full basketball game schedule click here  Events.
HEALTH AND WELLNESS
Please take a few minutes to review the CCA COVID Health and safety Plan (carlislechristian.org)
Let's all work together for a happy, healthy, successful school year!
PTA
The PTA organizes special lunches for our students, as well as monthly breakfasts for our teachers and staff. We need your help to make sure they are a success!
Special lunch signup:
Opportunities include: picking up and delivering pizza to CCA and/or serving lunch to students
https://www.signupgenius.com/go/4090C48AEA82CA0FA7-special1
Staff Breakfast signup:
Provide a light breakfast for teachers and staff
https://www.signupgenius.com/go/4090c48aea82ca0fa7-ccastaff5
 Any questions can be directed to pta@carlislechristian.org.
BOXTOPS/COKE TABS
Send your BoxTops into school or check out this "How To" to scan them yourself!
BoxTops New App, Scan for your School
You can also send in tops from Coca Cola Products to be entered into the Coke Rewards Program. The tops equal cash for CCA!
Recent Posts
CCA Chatter
DRESS DOWN FOR A DOLLAR On Thursday, December 16, 2021, CCA will have a dollar dress down day.  Students may dress down (non-ripped jeans, t-shirt, sweatshirt) for a $1 donation […]
Read more »
CCA Chatter
DRESS DOWN FOR A DOLLAR On Thursday, December 16, 2021, CCA will have a dollar dress down day.  Students may dress down (non-ripped jeans, t-shirt, sweatshirt) for a $1 donation […]
Read more »
CCA Chatter
DRESS DOWN FOR A DOLLAR On Thursday, December 16, 2021, CCA will have a dollar dress down day.  Students may dress down (non-ripped jeans, t-shirt, sweatshirt) for a $1 donation […]
Read more »