CCA Chatter
CCA News | October 9, 2020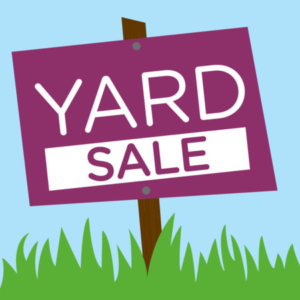 YARD SALE FUNDRAISER, CCA CLASS OF '21
On October 10, 2020 from 7am-2pm the class of 2021 will host a HUGE Yard Sale Fundraiser at the CCA main campus parking lot (1412 Holly Pike).  Proceeds from the yard sale will benefit the Class of 2021 missions trip.
TO all the students that purchased lunch on Taco Tuesday:
THANK YOU!!!!!!
From the Class of '21
PARENT TEACHER CONFERENCES
K-12 Parent Teacher Conferences will be held virtually on October 12, 2020.  If you would like to schedule a conference, please contact your child's teacher.
CATAPULT
CATAPULT week is finally here!  Elementary students will enjoy Catapult next week, October 13-16, 2020.  Don't forget to wear your Catapult t-shirts everyday next week!
PTA NEWS
PTA is looking for volunteers to help with the monthly pizza lunches.  If you are able to help out, please sign up here:  https://www.signupgenius.com/go/4090c48aea82ca0fa7-elementary
The next PTA meeting is Monday, November 9, 2020 at 6pm.
BOXTOPS
Please send in any Box Tops you have collected ASAP.
VOLUNTEERS NEEDED
Looking for volunteers to take over Box Tops and Coke rewards.
NO SCHOOL MONDAY OCTOBER 12, 2020
Recent Posts
CCA Chatter
YARD SALE FUNDRAISER, CCA CLASS OF '21 On October 10, 2020 from 7am-2pm the class of 2021 will host a HUGE Yard Sale Fundraiser at the CCA main campus […]
Read more »
CCA Chatter
YARD SALE FUNDRAISER, CCA CLASS OF '21 On October 10, 2020 from 7am-2pm the class of 2021 will host a HUGE Yard Sale Fundraiser at the CCA main campus […]
Read more »
CCA Chatter
YARD SALE FUNDRAISER, CCA CLASS OF '21 On October 10, 2020 from 7am-2pm the class of 2021 will host a HUGE Yard Sale Fundraiser at the CCA main campus […]
Read more »