CCA Chatter
CCA News | August 28, 2020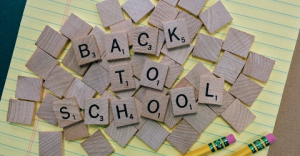 Welcome Back!
School is back in session and it is AWESOME to see everyone on our campuses. We've spent much of summer preparing and anticipating your return. We've bought laptops, Chromebooks, new technology for the classrooms, and we have the exciting addition of a 2nd campus located at the Bongiorno Conference Center for grades 6-12.
Our CCA administration used creativity and ingenuity to adapt a plan that brought us together for 5 day, in person, instruction.
We are all so thankful for everyone's hard work.  We are truly blessed with top notch administration, teachers and support staff.
The CCA community is nothing but hopeful for an amazing year!
Break out the crayons, open the books! Put on your school clothes, and your bright happy looks! It's time to cheer for a new school year! I hope you make wonderful memories today!
Recent Posts
CCA Chatter
Welcome Back! School is back in session and it is AWESOME to see everyone on our campuses. We've spent much of summer preparing and anticipating your return. We've bought laptops, Chromebooks, new technology for the classrooms, and we have the exciting addition of a 2nd campus located at the Bongiorno Conference Center for grades 6-12. […]
Read more »
CCA Chatter
Welcome Back! School is back in session and it is AWESOME to see everyone on our campuses. We've spent much of summer preparing and anticipating your return. We've bought laptops, Chromebooks, new technology for the classrooms, and we have the exciting addition of a 2nd campus located at the Bongiorno Conference Center for grades 6-12. […]
Read more »
CCA Chatter
Welcome Back! School is back in session and it is AWESOME to see everyone on our campuses. We've spent much of summer preparing and anticipating your return. We've bought laptops, Chromebooks, new technology for the classrooms, and we have the exciting addition of a 2nd campus located at the Bongiorno Conference Center for grades 6-12. […]
Read more »